August 15th, 2022 – Surface Medical Inc. is delighted to announce that it has partnered with Bluegrass Biomedical, Inc. to provide soft surface repair to healthcare facilities in the Eastern United States.
The CleanPatch product line will enable Bluegrass Biomedical to repair damaged surfaces such as punctured or torn hospital mattress covers and exam tables quickly and effectively. Bluegrass Biomedical will feature CleanPatch on its website alongside its expansive service offerings to support its clients' equipment maintenance programs. Tom Bennett, Regional Account Manager, commented, "This partnership will further our goal of providing proactive maintenance solutions that save our customers valuable time and money."
Surface Medical President, Iwain Lam, remarked, "We look forward to working with Bluegrass Biomedical. It is very exciting to see soft surface repair promoted in these key states."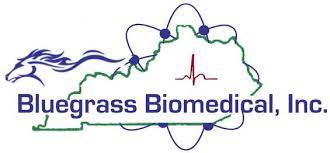 Since 1988, Bluegrass Biomedical, Inc. has provided medical equipment services in Kentucky, Illinois, Indiana, Ohio, West Virginia, and Tennessee. In 2007, Bluegrass Biomedical expanded its operations to include Physical Therapy equipment sales so it could provide clients with the best quality products available. With more than 100 years of combined experience, Bluegrass Biomedical's certified technicians offer a wide range of services, including equipment inspection, preventative maintenance, and equipment repair. Bluegrass Biomedical strives to provide high-quality, cost-effective solutions for all its clients' needs.

Surface Medical Inc. ("SMI") is a Canadian medical device company solving problems in healthcare with simple solutions. By focusing on the importance of surface integrity in infection prevention, the company develops and commercializes soft surface repair products that save money, reduce infection risks, and minimize environmental waste. SMI is recognized for its innovative products and its contribution to patient safety and sustainable healthcare. In numerous health regions, its products have been implemented as the standard of care for soft surface repair.